PWC Dockside Mooring Whip
Helps keep your PWC a safe distance from the dock to avoid costly damages created by constant pounding against pilings caused by wind or wake.
PWC Whip set up is like our conventional Moor Whip system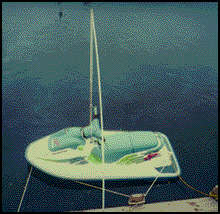 Dockside Whip.
The Jet Whip
Keeps PWC from banging in to boat while mooring or under way
Simple to install.
Comes with an anodized aluminum base plate for easy removal of the Whip base when not in use.
Comes with a 2-piece Whip for ease of storing.
Can be mounted on a swim platform or the transom.
Comes with Monarch's patented adjustable base.
Comes with Monarch's patented Release and Board system so you can retrieve your PWC with ease.